James Flynn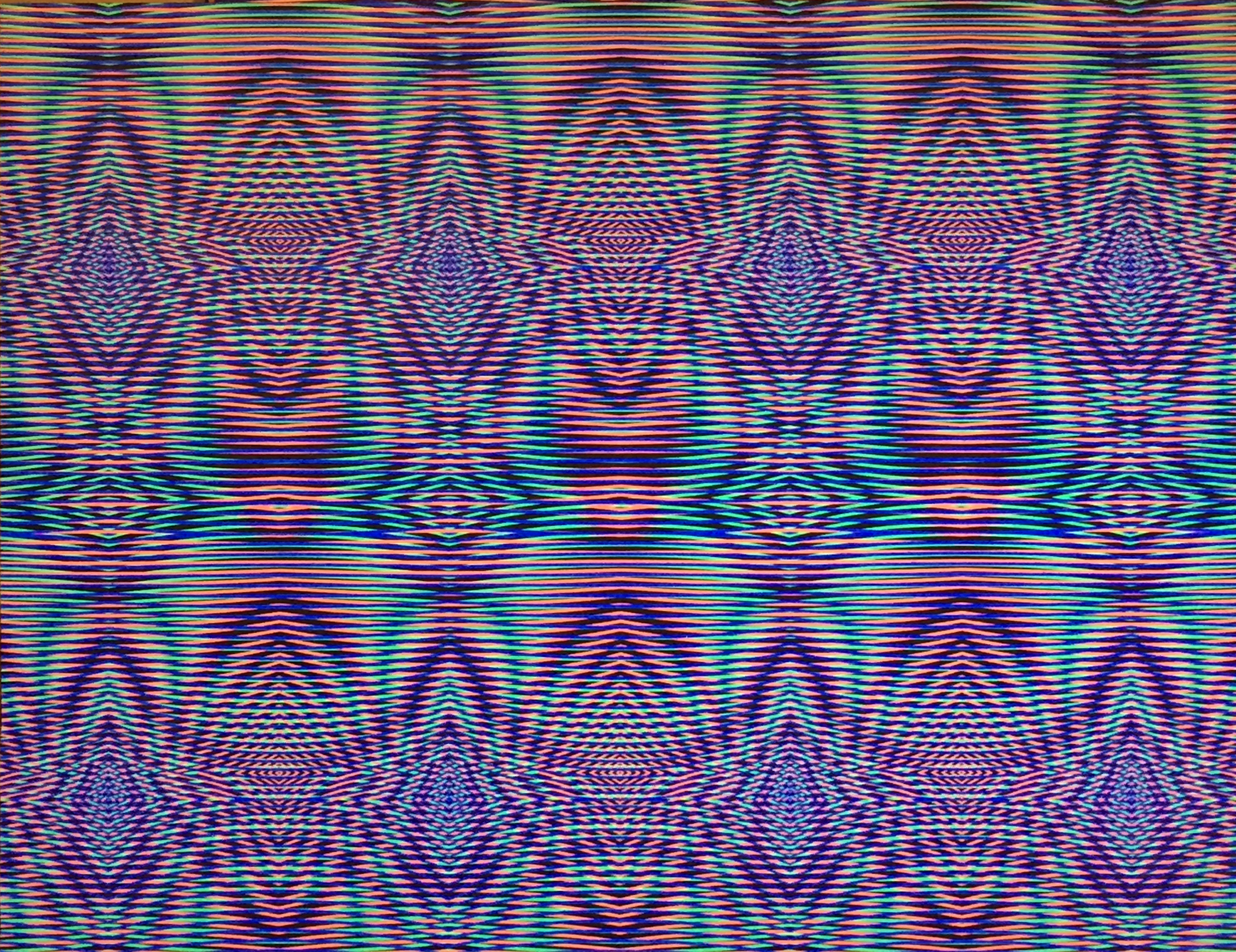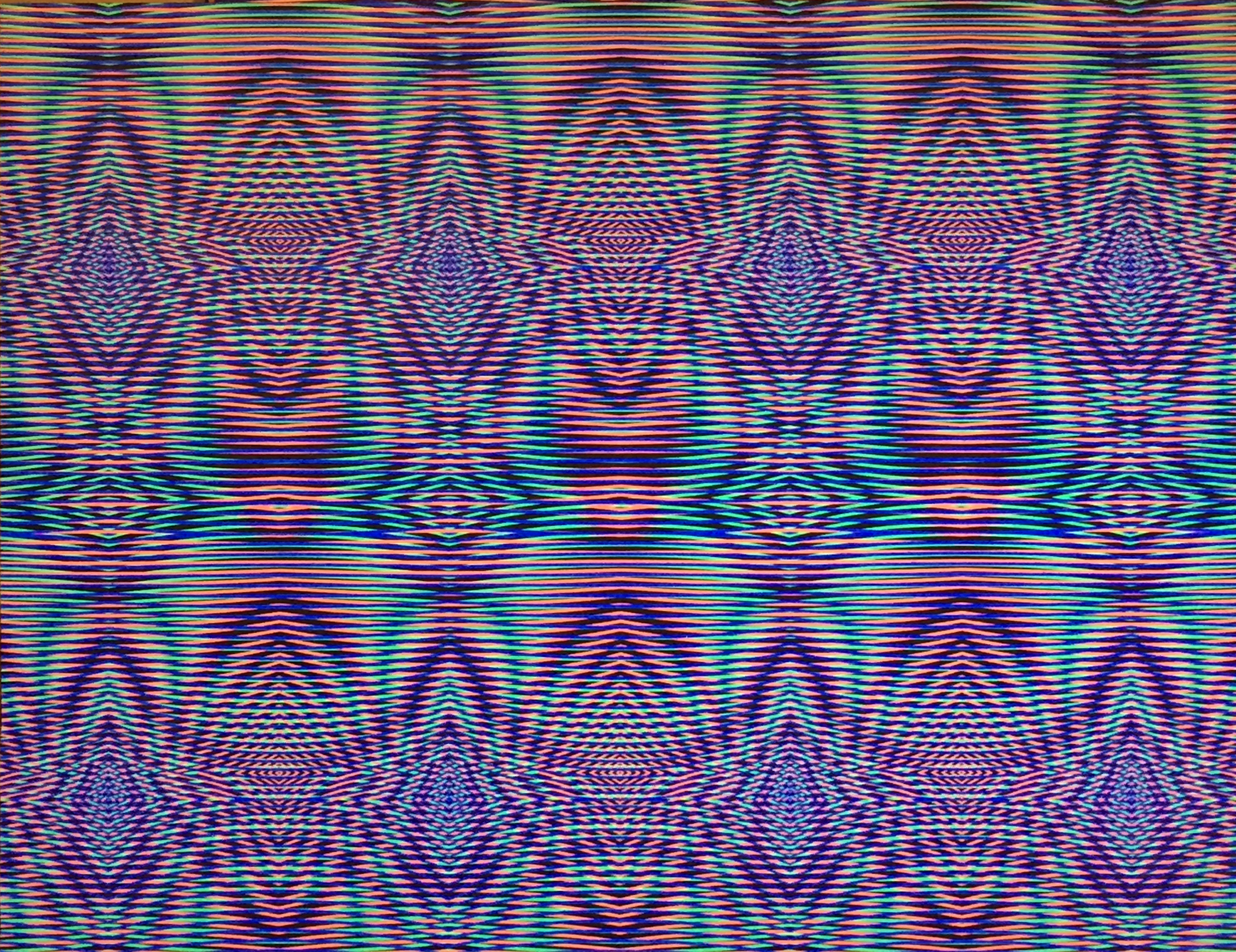 James Flynn
The Quantum Mechanics of Little Cat 'Z' and Voom
UV Reactive Acrylic on Wood Panel, 18 Watt LED UV black light bulb, red lens glasses
36 in. x 47 in.
2015
James Flynn
The Quantum Mechanics of Little Cat 'Z' and Voom, UV Reactive Acrylic on Wood Panel, 18 Watt LED UV black light bulb, red lens glasses, 36 in. x 47 in., 2015
New Orleans, Louisiana
The paintings in this series are explorations in Chromoluminarism, wherein I destabilize the viewer's perception of image and color. According to the perceptual theories of Gestalt, through patterns of similarity, closure, continuation, and proximity, the viewer tends to organize separate visual elements into a single unified whole. I have created a visual field in which image and color blend optically when perceived by the viewer. The image and color cannot be nominalized: Perception of image and perception of color are dependent on the viewer's position and proximity to the painting. With changes in the directional angle of ambient light, the viewer likewise perceives a shift in color intensity and surface reflectivity.
Inspired by Dr. Seuss 'Cat in the Hat' characters. Pareidolic image of 'beings' that inhabit a field of wildly shifting color. Composed of only horizontal bands of 3 pure colors that coalesce in viewer's eyes to create new and different colors. I achieve the optical effect through the manipulation of line value, nuanced color harmonies, and spatial characteristics of chromatic induction. The optical effects are further enhanced through the strategic use of iridescent, interference, metallic paint, and UV reactive paint. The illusory nature of the optical effect combined with the elusiveness of color reveal the dynamism of the viewer's ongoing organization of the visual field and, as such, suggests the interactive, ever-changing qualities of our perception.