you can MAKE CONTEMPORARY ART IN your CITY STRONGER
Every month, you and the Baton Rouge community have the chance to experience new exhibitions from primarily Louisiana-based artists at BRG. Over the past year, we've welcomed thousands of area residents and visitors for the unveiling of exhibitions at our signature 'First Wednesday' Opening Receptions.
In fact, multiple times this year have seen over four hundred people in attendance for individual events to experience, enjoy, and support local art at First Wednesday Openings! Seeing the way our community is appreciating and engaging with the arts is incredible and exciting. But we need your help to keep up and keep pushing the envelope!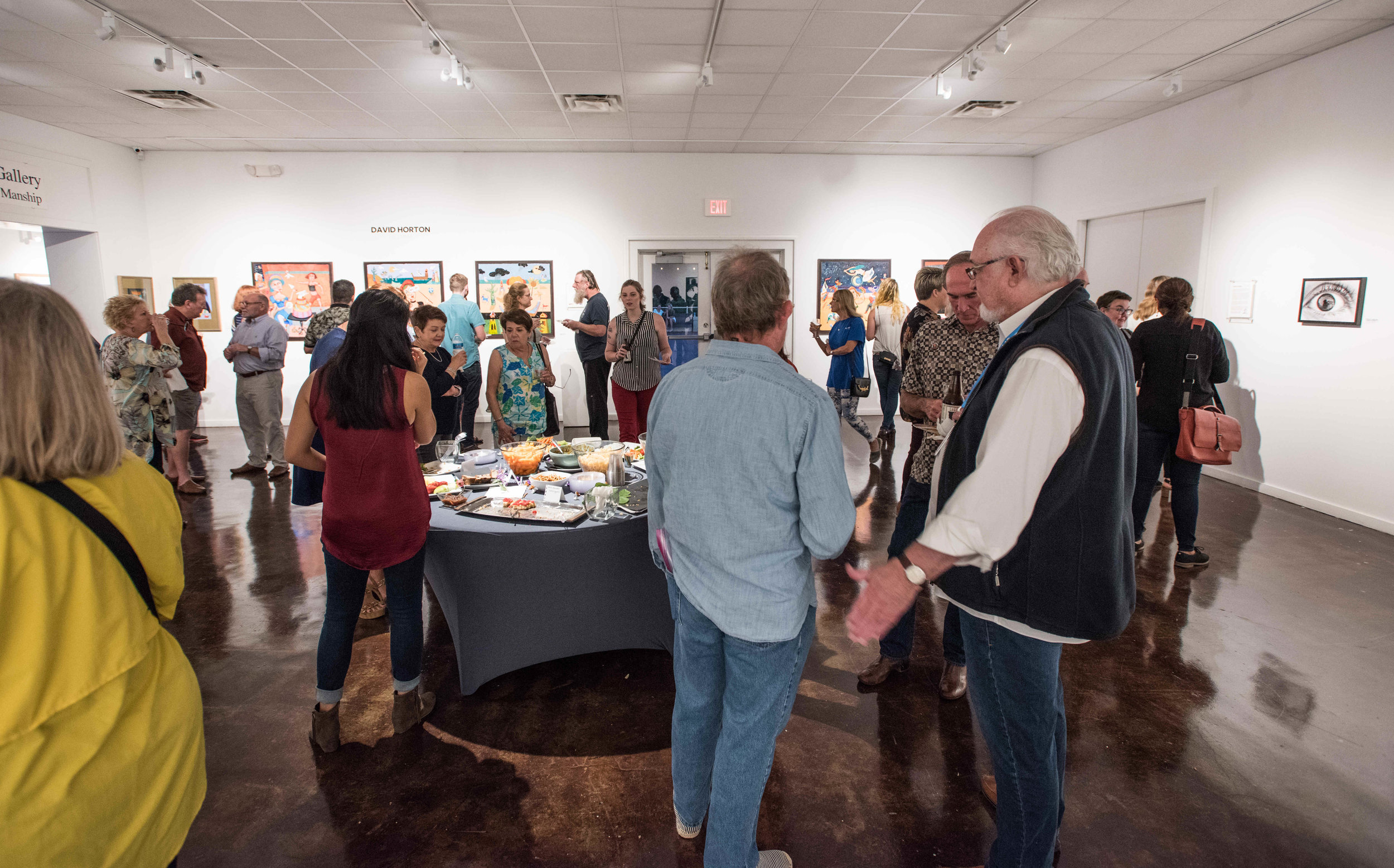 This surely comes as no surprise, but the reality is that all the things that make First Wednesdays what they are - from the bands to the food and wine, everything right down to the labels on the wall that tell you the titles of the works displayed - come at a cost. So, with our 2018 #iartBR fundraising campaign, we're asking you to give to help make this possible. Every dollar you give will go directly to supporting the First Wednesdays at BRG. Every dollar.
We're asking you to consider what BRG and First Wednesdays add to your life and to the arts community in Baton Rouge and consider lending your support to keeping them going. Every dollar counts! Give now and support local contemporary art!
And from everyone at Baton Rouge Gallery - the artists, the board of directors, the staff, the volunteers, and the visitors: Thank you!
Baton Rouge Gallery is a 501(c)(3) nonprofit gallery and contemporary art center whose mission is to "advance local and national contemporary artists while engaging Louisiana's capital city through unique cultural programming." Baton Rouge Gallery's tax I.D. number is 72-6032632